Weekend Wrap 15 May 2022
Posted: Sunday, 15 May 2022 - 9:05pm
Under 12 Boys
Game 1: Camberwell 11 - Eltham Russell 11
Game 2: Camberwell 7 - Eltham Durham 16
Under 14 Boys
bye
Under 16 Boys
Camberwell 16 - Footscray 7
The boys played last years ladder leader Footscray and came home with a big win. The improvement that Al Gloutnay and Nik Hadaway have got from the boys is amazing, considering many had not yet played a lacrosse game until 2021. The boys train hard as a group, with many attending seniors training. We look forward to big things in their age group and also contribution to senior teams. 
Under 18 Boys
Surrey/Camberwell 10 - Malvern MCC 13
State League
Camberwell 4 - Eltham 7
Division 2
Camberwell 4 - Footscray 11
Division 3
Walkover received, Malvern hit by COVID
Under 12 Girls
Walkover given due to players with illness
Under 16 Girls
Camberwell 10 - Williamstown Women 10
With a few girls out and young Clover stepping into goals so Ella could assist the U18's, the girls extracted a draw in the last minutes to keep their unbeaten streak going. This group of girls has not lost a game since July 2019. They look forward to Georgia, Matilda and Keilah returning so they can play with subs on the bench.
Under 18 Girls
Camberwell 8 - Footscray 16
Despite the final scoreline, the Camberwell girls kept close to Footscray for most of the game, although the last quarter saw the margin extended. Playing with only 10, Camberwell had some important players missing and could not get any u16 reinforcements due to game locations. All the girls worked hard all game and played some great lacrosse. Best were Lily, Ruby and Tilly. Also some great work from Miakoda around goals and Eva on some blistering fast breaks.
A Grade Women
Camberwell 20 - Footscray 2
The A Grade team put in a superb performance to dominate the game. With only 1 sub and missing coach Izzy, Fiona coached the team well and all players showed great versatility taking on a variety of roles. Alex threw 7 goals and best were Anna, Rhyannon and Grace.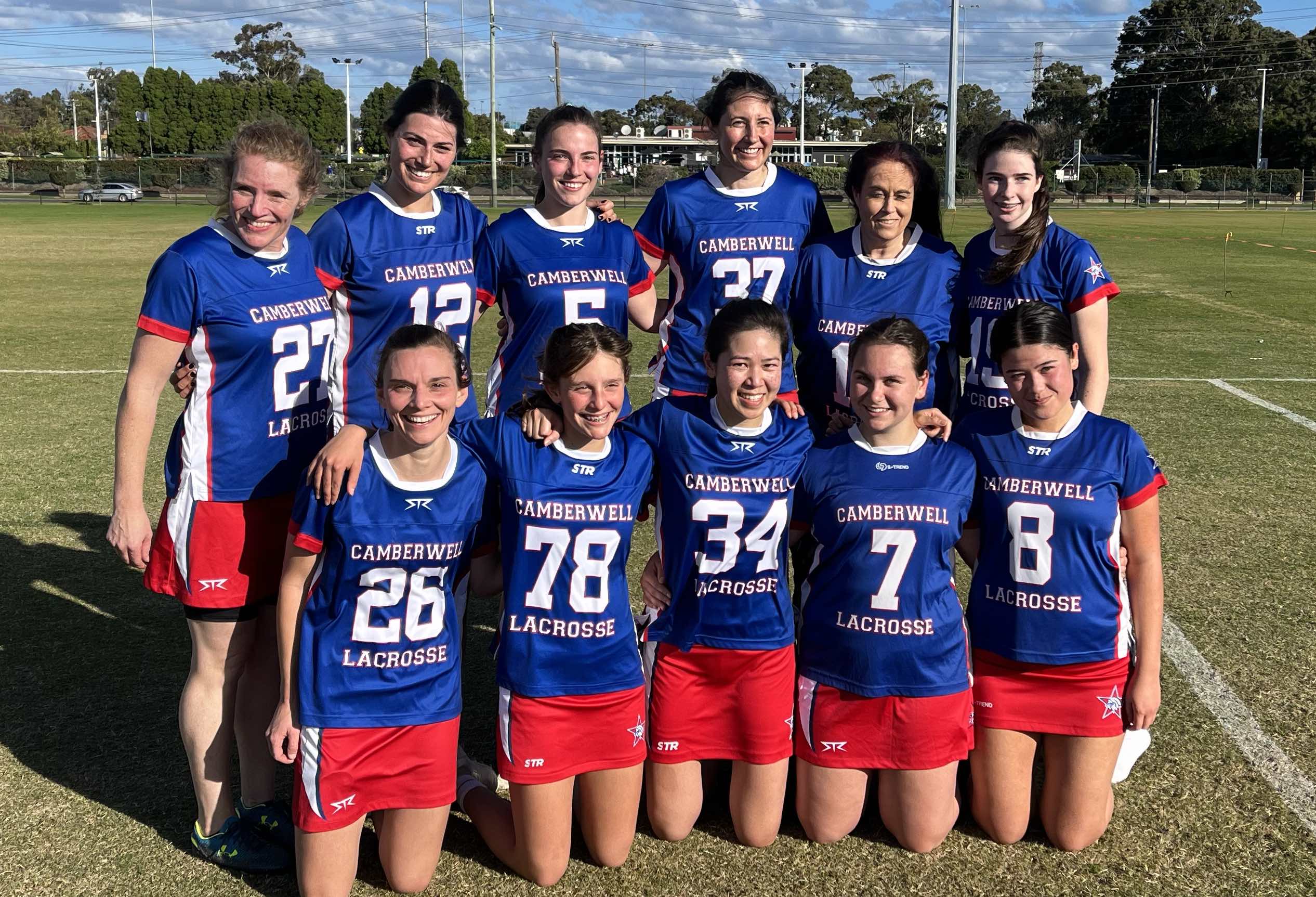 B Grade Women
Camberwell 11 - Altona 10
Match reports can be submitted to membership@clclax.org.au
Photo credits: Rachel Devine-Tarshis, Amanda Pagliaro