Latest news
Camberwell Lacrosse Junior "Lockdown" Competition

Get involved in one or both of the following while lockdown lasts and keep those sticks in hand...

The sun shone brightly at Paisley Park in honour of a special memorial round for Sue Sofarnos and her beloved Newport.  The CLXC U15Gs took to the...

The Minister for Community Sport, Ros Spence, announced that applications for the Get Active Kids Voucher program have opened this week with $21...

This coming weekend of 17th and 18th April is the first game for all teams except our State League teams. Please check the fixture in this Tribal...
Calendar of events
Camberwell lacrosse club calendar of events for the current season.
No social events have been scheduled due to COVID-19. Please contact the club for more information.
Merchandise & Lacrosse Gear
We have a range of gear, uniforms and merchandise for sale. This includes gear that has been sourced by club members for sale in the Camberwell Lacrosse marketplace.
LacrosseGear is a new local online supplier that provides a club rebate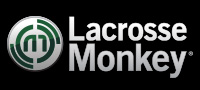 is a US supplier that provides sponsorship fee to the club as well as competitive prices to you. Win-win for all