Latest news
Welcome to all interested parties from the Glen Iris District Primary Schools competition!

You have found us. We would love to tell you...

A super morning to take to the beautiful MCC turf! We had two debutants in Lou and Sophie, both of whom had immediate impact and showed great game...

U12 v Newport @ Eric Raven

The sun was out for our final game of the 2022 season, and it was fantastic to be able to finish at home to cap...

The next season of the Melbourne Indoor Lacrosse League (MILL) will commence on Monday 10th October 2022 at the Ashburton Recreation Centre,...
Merchandise & Lacrosse Gear
We have a range of gear, uniforms and merchandise for sale. This includes gear that has been sourced by club members for sale in the Camberwell Lacrosse marketplace.
LacrosseGear is a new local online supplier that provides a club rebate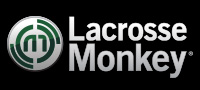 is a US supplier that provides sponsorship fee to the club as well as competitive prices to you. Win-win for all