In Memoriam
We pay tribute to two members who lived large and loved lacrosse, Glenn Horder and Kirk Trewern
Glenn Horder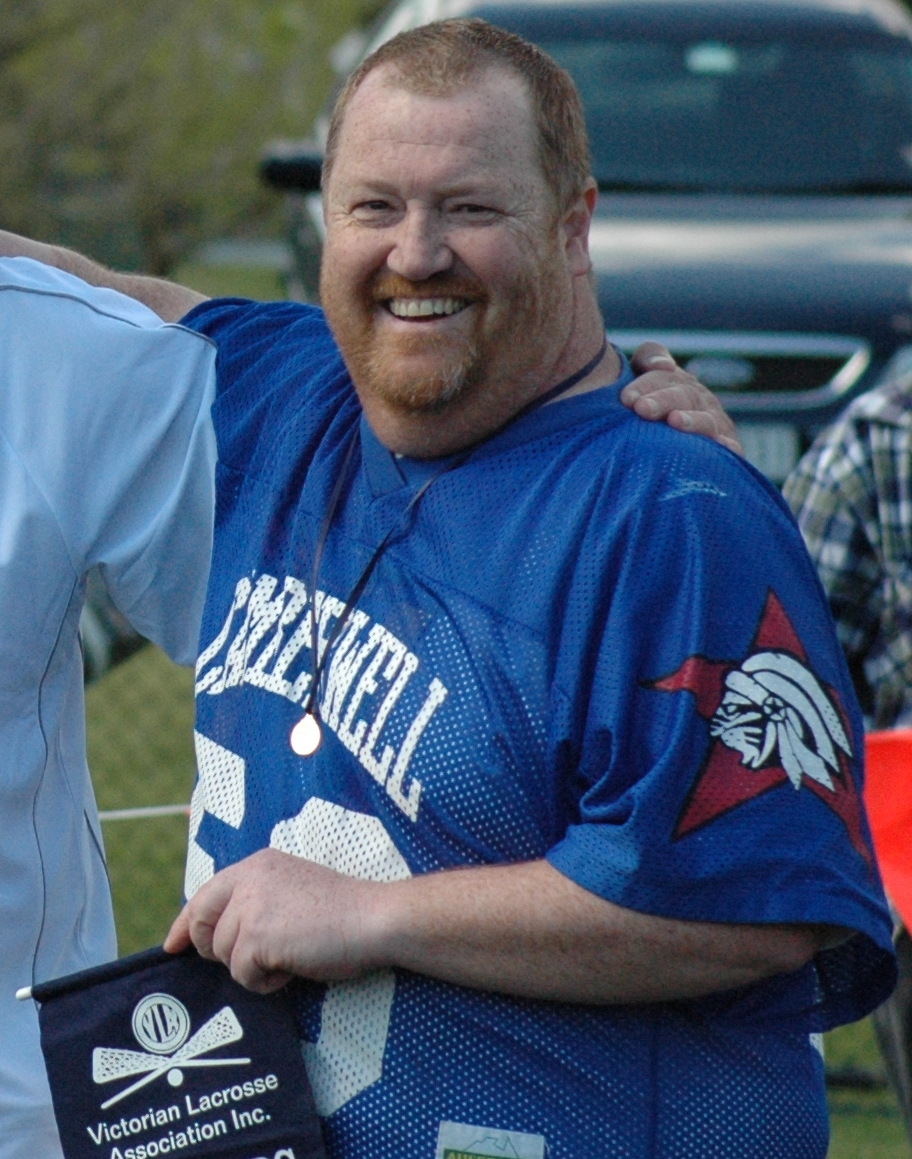 Glenn loved Lacrosse.
He was introduced to Lacrosse when, as a boy of 10, Eddie Toomey and Doug Fox visited Nunawading Primary School to recruit for the Mitcham Lacrosse Club. Glenn played his junior Lacrosse for Mitcham and was in the Premiership-winning team in his Under 19 year.
He then moved to Surrey Park to play senior Lacrosse where he most enjoyed playing as goal keeper, but was also very handy as a left hand attackman. He won a Premiership with Surrey Park in 1988, where he was the Division 2 Best and Fairest player as well as its highest goal scorer for the season.
Glenn moved to Camberwell Lacrosse Club in 1992 where he also won a Premiership with as player/coach in Division 2 in 2007.  
Glenn played both field and box Lacrosse and he loved to combine Lacrosse and travel. He played it in every mainland state of Australia, including Box for Victoria; in the UK where he coached the Welsh team and in the Dingoes tour of the USA, playing against American college teams. His love of Lacrosse was so great that he introduced the game to the children of the Wadeye Aboriginal Community in 2011 when he worked in the Northern Territory.
The Glenn Horder Shield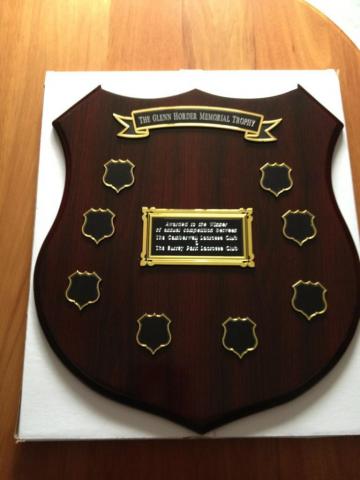 Glenn never played field Lacrosse for Victoria or Australia, and yet his great clubmanship at these two clubs, Surrey Park and Camberwell, is the reason we have decided to honour him this way. He embodied all that is good about belonging to a club; a second home; a place where you can be with your mates and play a sport that you love. Glenn had friends across many clubs and divisions. He was truly a bloke who if you knew him he would spend time with you and if you didn't know him yet he would spend time with you to get to know you. He was a bloke who once met, was never forgotten. He would be so honoured to know that he is remembered and as he would say "you gotta be happy with that".
Kirk Trewern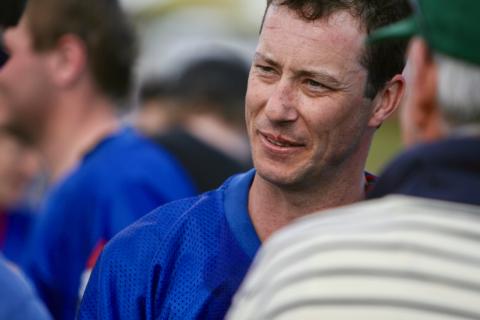 Camberwell Lacrosse Club tragically lost one of our club stalwarts after a short illness in September 2018. He was a member of the club for over 35 years and made significant contributions to the club both on and off the field. This included playing for 35 years, coaching juniors, representing Victoria and winning premierships. He played 228 games for Camberwell, mostly as goal keeper, as well as being credited with 1 goal and 3 assists.
Behind the scenes, he initially started helping out line marking as a 14 year old and then took over the role for many years. He also organised social events and helped out around the club in any way he could. He was particularly supportive of the lower grades and strongly encouraged both older players to keep playing and juniors to play up on Saturday afternoons.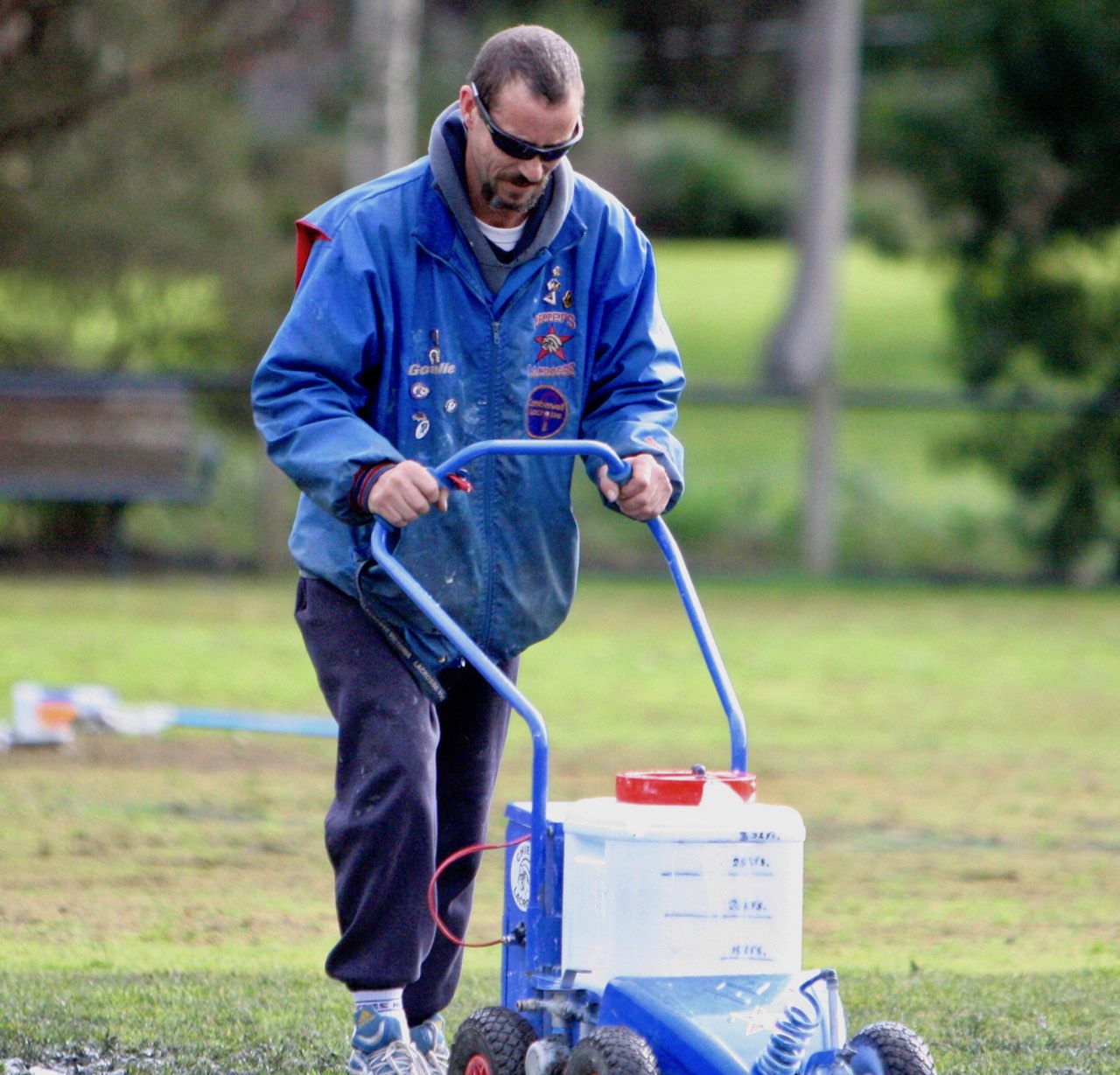 Both his twin boys Dylan and Brandon played for many years and also made significant contributions to the club. Kirk was really proud of his boys and would happily 'chew the ear' of anyone about their different strengths. Kirk will be sadly missed both as a larger than life figure around the club and a mate, mentor and an incredibly hard worker.