Volunteer of the Year 2020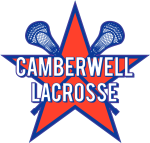 Posted: Thursday, 11 February 2021 - 8:00am
Camberwell Lacrosse Club is a family-friendly community club and is proud of the commitment of volunteers who contribute to the Club operations.
Each month the Committee nominates a Volunteer of the Month and at the end of the year, the Club Volunteer of the Year is determined by the Committee.
Despite there being no official competition play in 2020, there were still a number of volunteers who made enormous contributions in maintaining contact with players through online and fun, active activities.
The Volunteers of the Month for 2020 were Linus Schaxman, Nik Hadaway, Meredith Carre, Sean Aaron, Jennie Easson, Izzy Hodder, Kelly Prentice.
The Joint Volunteers of the Year for 2020 are Meredith Carre and Nik Hadaway. Congratulations to both!
Meredith Carre
Meredith is currently Women's Coaching Director and has supported and mentored Junior girls' coaches in order to recruit, maintain and increase numbers of junior girls.
Camberwell has increased our numbers of junior girls in U15 age group when other sports have declining numbers at this age group. In addition, she has used her long list of contacts in Victorian lacrosse to recruit a State League Women's team for the first time at Camberwell's history. She also co-ordinated an isolation stick trick video competition during Lockdown, in order to promote communication and have fun with lacrosse for the girls.
Nik Hadaway
Nik is currently the team manager and fitness coach of Under 15 Boys and has been instrumental in recruiting so many boys that we now had two full teams in the summer competition and an overflowing squad for the 2021 season. 
During pre-season, Nik organised an amazing fitness training program which attracted boys from all age groups and was a pure sight to behold in action! During Lockdown he used creative means (within the COVID rules) to maintain communication and training with U15 Boys. He is an active communicator and is always looking for opportunities to promote lacrosse.