New Book Announcement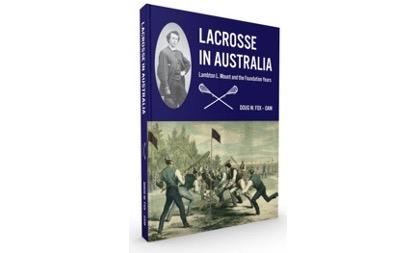 Posted: Thursday, 22 July 2021 - 7:27am
A new book on lacrosse in Australia is coming.  Check it out – you might want to pick up a copy.
The story of the beginnings of lacrosse and how it spread to every Australian State has never before been told.  This book has 290 pages of intriguing content supported with 190 photographs.  The author is the ALA Historian, Doug Fox, a former Australian Team Captain and long-time administrator and promoter of our sport (and Camberwell legend and life member).
The book will interest anyone with lacrosse connections and it makes a great gift or prize for club presentations.
If you want a copy you need to pre-order NOW.  There will be a strictly limited print-run before the book is launched in early September.  If you haven't reserved your copy by late August, you will miss out.
For more Information and how to Order CLICK HERE