Mid July match reports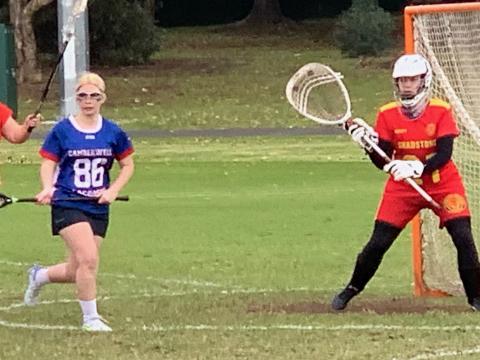 Posted: Wednesday, 20 July 2022 - 10:05am
U12 Girls v Altona @ :Malvern
Fantastic to be back on the park after the 2 week break for school holidays - everyone was excited and raring to go! Captain of the Day Lacey led from the front as usual - running hard into offence and defence, and fighting for loose balls all over the field. Mia played some super 1v1 defence and along with Tia and Charlotte L created some fantastic opportunities running hard into attack against some determined opponents.
Genevieve, Amelia and Charlotte P all played important roles covering players and making great position both offensively and defensively, and Amelia and Hudson both made some big saves in goal as they shared the role over the course of the game.
A super effort from everyone - we went down in the end but we continue to improve across the field! A special mention to Tia who was today's player of the game with her incredible 4 quarter effort in defence and attack - they don't come much tougher and determined!!
Camberwell 16: Altona 21
B Grade v "Chadfield" (Chadstone/Caulfield) @ Caulfield
On a day of weather extremes, we seemed to find the sweet spot with our 1:30pm time slot at Caulfield Park - despite black clouds and rolling thunder, most of the game was played in sunshine and in good conditions. And what a game it was!
Chadstone/Caulfield has been the team to beat - undefeated until MCC/MU upset them last weekend with a one goal win.We were a little underdone having lost key defenders Lyndal and Georgia due to illness and our young guns Eva and Maddy B unavailable, however with the return of Laura B we were feeling good and up for the challenge!
We got out to a great start with goals from Chloe and Laura, and some fantastic saves from Rachael in goals. With a lot of the ball we could have been further in front at half time, but the Chadstone/Caulfield goalie was excellent and we went to the long break with a 2 goal lead.
The second half was a tough tussle that saw both teams play some excellent team defence, and while our settled offence started to come together we still struggled to hit the back of the net. A frenetic last few minutes of attacking and re-defending saw us retain possession at the final whistle with a 10-10 score line - and off to overtime for the first time this season!
Overtime in the regular season is played in 4 minute, golden goal periods - we knew how important that first centre draw would be to give us the first crack at goal, and Laura and Chloe didn't disappoint, coming up with that important first possession. Despite several shots and saves we were not able to break through, however some incredible efforts in the midfield from Cat, Emma and Laura allowed us to retain possession of the ball in our forward line, with the game winner scored with a cross to Chloe who made no mistake.
Congratulations everyone - let's keep this rolling!
Camberwell 11: Chadstone/Caulfield 10
Camberwell v USA Touring team
Sunday July 24th 
11:45am @ Eric Raven
Next weekend we are looking forward to the opportunity to play a friendly against a US Touring Team comprised of Div 1 and 2 College players. Our A grade team including some of our returning U18 National Champion players will take them on at Eric Raven prior to the 1:30pm B Grade match v MCC/Melb Uni. Come down and support the girls if you can - there will be a BBQ after the game and an opportunity to show some Aussie/Camberwell hospitality.
Many thanks in advance to Cass, Helen and Helen for organising the BBQ, and to Anne for offering to umpire - it is much appreciated!
Meredith
Director of Women's Coaching