Keep calm and sharpen your skills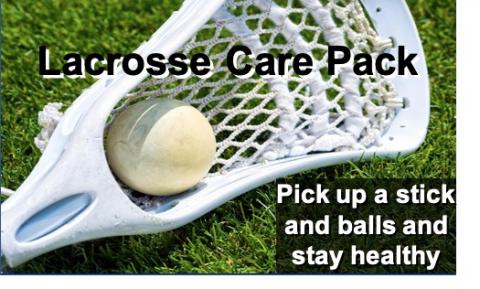 Posted: Saturday, 21 March 2020 - 8:51pm
Camberwell Lacrosse Club would love to be able to tell you when the 2020 lacrosse season is going to start. Unfortunately none of our crystal balls seems to be working at present.
What we can do though is help you keep your skills sharp so that you're ready to go when word comes through. The Club is looking out for skills challenges and competitions and will connect you through our website, facebook page, etc
But do you have enough gear? Parents, if you don't have a practice stick, now is a great time to come and grab one:
One Club loan stick + two new lacrosse balls - $10
One new lacrosse stick + two new lacrosse balls - $50
Both options come with a free lesson on proper catch-throw technique!
We also have a few rebounders, which can be borrowed. If you don't have a wall, these are the next best thing.
Come down next Tuesday (Dorothy Laver Reserve East, 5:30pm) to get kitted out. If you are self-isolating, get in touch and we will deliver!
Finally, did you know that the newly introduced 'personal space' zone of four square metres is equivalent to a circle whose radius is just a few centimetres longer than a lacrosse stick (r = (4/pi)^1/2 = 1.13m)