This girl can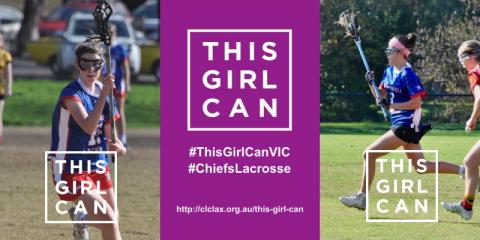 Posted: Saturday, 7 March 2020 - 6:14pm
THIS GIRL CAN - Come & Try Lacrosse
To celebrate "This Girl Can" week, Camberwell Lacrosse Club is offering free "come and try" sessions.
This is a great opportunity for Women and Girls to have go at one of the worlds fastest growing sports. 
All sessions are free and all lacrosse equipment is provided. All you need to do is bring is your drink bottle and trainers.
Details are below:
Dates:
Tue 17th March, Tue 24th March
Times:
5.30pm – 6.30pm
Where:
Camberwell Lacrosse Club
Dorothy Laver Reserve East
Glen Iris
For further information or to book please contact membership@clclax.org.au