Latest news
The most affordable, exciting and fun sport in the Eastern Suburbs is returning to Ashburton. In conjunction with the Melbourne Indoor Lacrosse...

Last Friday, three teams from Ashwood High School ventured out to Fawkner Park to compete in the Sports School Victoria Lacrosse tournament.

...

Congratulations to all juniors for a successful 2019 season. From the under 11's (pictured above) through to under 17, it was great to see so many...

The 2019 season closed on the weekend with 3 Camberwell teams playing in their Grand Final and all coming away with the Premiership. This marks...
Calendar of events
Camberwell lacrosse club calendar of events for the current season.
2019 AGM

Date:

Wednesday, 6 November 2019 - 7:30am
Merchandise & Lacrosse Gear
We have a range of gear, uniforms and merchandise for sale. This includes gear that has been sourced by club members for sale in the Camberwell Lacrosse marketplace.
LacrosseGear is a new local online supplier that provides a club rebate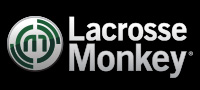 is a US supplier that provides sponsorship fee to the club as well as competitive prices to you. Win-win for all