Latest news
The most affordable, exciting and fun sport in the Eastern Suburbs is returning to Ashburton. In conjunction with the Melbourne Indoor Lacrosse...

The committee invites all interested people to attend a planning night on Tuesday 21st January. Come along and have input into the 2020 club...

Camberwell Lacrosse Club Annual General Meeting Wednesday 6th November, 7.30pm Poppy Room at the East Malvern RSL

Last Friday, three teams from Ashwood High School ventured out to Fawkner Park to compete in the Sports School Victoria Lacrosse tournament.

...
Calendar of events
Camberwell lacrosse club calendar of events for the current season.
Summer Indoor Lacrosse

Date:

Monday, 3 February 2020 - 7:00pm

Where:

Ashburton Sports and Recreation Centre

QuickStix Instructor Course

Date:

Tuesday, 4 February 2020 - 7:00pm

Where:

Dorothy Laver Reserve East

Bring a Friend

Date:

Thursday, 12 March 2020 - 5:00pm

Level 1 Coaching Course

Date:

Saturday, 14 March 2020 - 9:00am
Merchandise & Lacrosse Gear
We have a range of gear, uniforms and merchandise for sale. This includes gear that has been sourced by club members for sale in the Camberwell Lacrosse marketplace.
LacrosseGear is a new local online supplier that provides a club rebate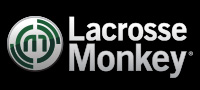 is a US supplier that provides sponsorship fee to the club as well as competitive prices to you. Win-win for all