Vale Noel Melville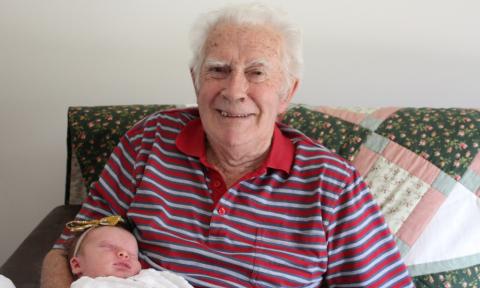 Posted: Monday, 21 November 2022 - 9:46am
Our club records with great sadness and condolences the passing of Noel Melville, husband to Judy, father of Ross and grandfather to Brett and Aaron.  Noel was aged 90 years and had been in care at a nursing home for the past two years.
Although never a player with Camberwell, Noel and Judy were keen spectators at junior games during the early playing career of Ross.
Noel started his own lacrosse career in 1950 in the Melbourne High School Old Boys "B" grade team. Curiously, although he was a student at Melbourne High School, he did not play lacrosse before leaving school as his mother regarded lacrosse to be "too dangerous".
In his second year, Noel progressed to the MHSOB "A" grade team and continued in the top team until 1963 before dropping back to play in lower section teams up until 1966.
Noel was a skilful, dashing, left-handed defender who won numerous Best & Fairest Player awards at MHSOB and was selected for the Victorian State Team in 1954, 1959 and 1962 and further as Team Manager in 1963.  Along with his 7 Interstate match appearances, Noel toured overseas with the Australian Lacrosse Team in 1962 playing 14 international matches in USA and England.
In 1961, after a triple, dead-heat in the votes for the Vince Healy Trophy as the Best & Fairest Player in Victoria, Noel was beaten in a countback by Don Miller.
After his playing days had concluded Noel helped the coaching of a bunch of juniors recruited from Prahran Technical School, who progressed to win Victorian junior premierships including Under 16 in  1969 with players of the calibre of Steve Ellis and Alan Bower.  Along the way Noel also contributed his professional accounting skills, serving as VLA Treasurer.
Noel will be remembered as one of the outstanding Victorian lacrosse players.