Under 15 representatives selected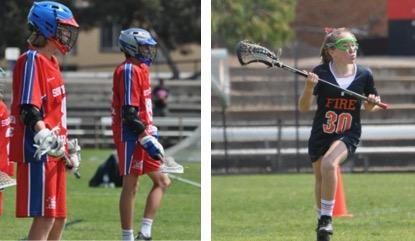 Posted: Thursday, 22 July 2021 - 8:30am
Congratulations to all our U15's selected in representative teams.
In lieu of the traditional under 15 national tournament, Lacrosse Victoria is planning to hold its own tournament made up of representative teams from players across Victoria at the end of the season. The first two tryouts were completed before lockdown but the final tryout cancelled. Lacrosse Victoria has now announced the teams and we are excited by the number of Camberwell representatives. Let's all hope that the lock down ends soon and the tournament can go ahead. Well done to all the boys and girls who trialled, including those who did not make the teams. 
Boys
The three Victorian regional teams (Southern Crosse, Western Metro and Northern Warriors) have been supplemented by two additional teams (Eastside Kings and Western Cannons). Camberwell has representatives in Southern Cross and Eastside Kings. Al Gloutnay and Matt Kerr are coaches.
Southern Crosse
Coach  -  Alastair Gloutnay
Alexander Hadaway  -  Defence
Angus Leslie  -  Midfield
Benjamin Rogan  -  Defence
Fergus Hennessy  -  Midfield
Henry Martin  -  Goalie
Matthew Lamb  -  Attack
Nikita Dalinkiewicz  -  Goalie
Orlando Raffaelli  -  Faceoff
Owen Orelup  -  Midfield
Frederick Richards  -  Midfield
Julian Bunnik  -  Defence
Eastside Kings
Coach   -   Matthew Kerr (Senior)
Andrew Balzat-Fuller  -  Midfield
Bailey Nicholls  -  Attack
Kye McClacharty  -  Attack
Spencer Schaxmann  -  Attack
Girls
The traditional Victorian girls teams of Fire and Ice have been replaced with two Fire teams and two Ice teams. Nine Camberwell girls have been selected, with Cam Floyd coaching Fire Orange.
FIRE BLUE
Rhyannon Bergin  -  Attack
Maeve Weiss  -  Midfield
Siena Connaughton  -  Midfield
FIRE ORANGE
Coach - Cameron Floyd
Jessica van der Knijff  -  Midfield
Georgia Floyd  -  Midfield
Ella Jamieson  -  Goalie
ICE BLUE
Eliza Richards  -  Defence
Matilda Paradisis  -  Attack
Claire Lamb  -  Defence
Well done to Grace and Rhian Lewis from Caulfield who play with our girls in the regular season on their selection to Ice White and Fire Orange respectively.