Under 17 Team Triumphs over Surrey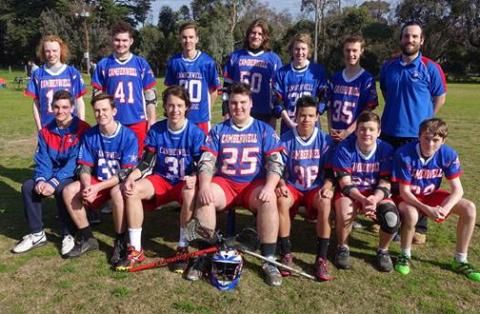 The Camberwell Under 17's turned the tables on earlier season defeats at the hands of the Surrey, Eltham, Footscray combination to play some great ball-control lacrosse and achieve a 13-4 victory.
Pragnell and Rubins were dangerous in attack for the Wells, each scoring 5 goals. The Wells also enjoyed the return of Jack Stewart who netted 3 goals.  Barritt was dominant at face-off and Minto-Cowcher, Thornton, Wood and Hobbs all provided strong support around the ground.
Coach, Sean Arron praised the boys for their showing