U15 Match Report - Sat. 28th May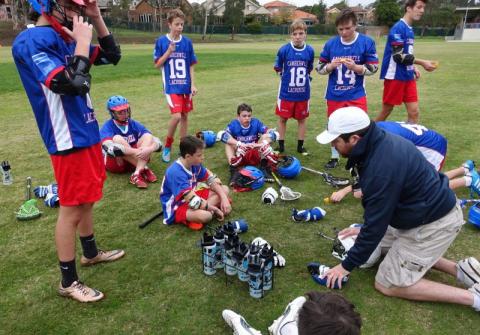 Camberwell  9 def Moreland 8
Playing without a substitutes bench Camberwell notched up an important victory in a tightly contested match at Eric Raven Reserve.  This kept the Wells in touch with the top four.  Jo Pagliaro was again the standout player, scoring 5 goals off the midfield and making fine running clears from defense.
The match could have gone either way in the second half but Loveday, Whelen and Stevenson chipped in with goals to get the Wells one goal ahead at the final break. 
Littlechild and Samson were intimidating in defense with Jack Barnard playing the final term as goalie to block and clear on numerous occasions.  Coach, Mat Kerr pulled a crafty ball control play after Moreland had evened the scores and it paid off handsomely as Pagliaro finally skipped from behind the net to goal and take the lead.
Moreland pushed to the end whistle but Staines, Francese and Ned McKenna made courageous runs out of defense to carry the ball from danger.
Scorers:  Pagliaro 5, Stevenson , Whelen, Loveday, Staines