U13 Magic finishes on a high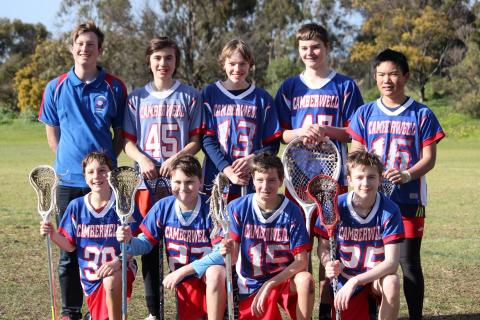 In round 1, Camberwell U13 Magic lost to Altona, but in the last game of the season we triumphed over them 12 goals to 2, highlighting the boys improvement over the season.  There was some sensational moves from the Boyd brothers finishing with 3 goals between them.  We were given a helping hand by Lachie Falconer Boag and Liam Cambell from Blitz who brought in 4 and 1 respectively. Finally Mason Lewis added another 4 to his total, bringing him up to 41 goals for the season and the third highest goal scorer in the U13 competition!
There was some sensational saves from Tim Ducret, back from a bout of pneumonia and Marcus Woon, Max Broeks, and George DeBono worked tirelessly to hold Altona to 2 goals, on their home ground.  Thanks also to Frank McKenna from Blitz who added his own panache. Magic finished 5th on the ladder, signalling great things for next year!