Season Launch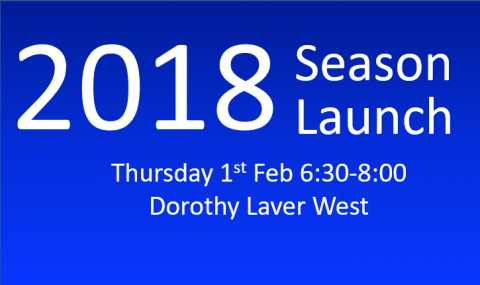 Special 'Season Launch' Club Event for Players, Parents and Families
When:   Thursday 1st February,  6.30-8.00pm
Where: Dorothy Laver Reserve West, Ashburton
What's On
• Opportunity to welcome and meet Meredith Carre, our newly appointed Women's Lacrosse Coaching Director.
• Opportunity for new and current players (and parents) to meet their coaches for 2018.
• Brief information session for new parents and questions answered.
• Player Enrolment & Registration for the 2018 season. (
pre enrol
)
Format
Relaxed daylight savings evening (weather permitting). Players bring your lacrosse stick for some catch & throw and a few fun activities.
Parents have a catch and throw with the kids or watch the fun and 'meet and greet'.
Bring
We are forming our teams for 2018 so, if you have brothers or sisters or friends who are interested in joining us, THEY ARE MOST WELCOME SO DON'T LET THEM MISS OUT - now is the time to bring them along. We have junior teams for boys and girls at Under 11, Under 13, Under 15 and Under 17 age groups.
WE ASK EVERYONE TO COME ALONG AND SUPPORT THIS EVENT AND ENSURE THAT OUR CLUB MAKES A GREAT START TO 2018