Save the date! ... 2015 Trivia Night is coming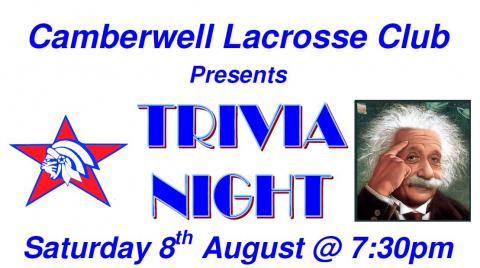 The Camberwell Lacrosse Club marquee social event of the year is coming!
Trivia night is a great opportunity for the CLC family to have some fun outside the Lacrosse field. In the past few years the competition has been fierce and entertaining, so get in early and book your table. Kids vs. Parents, U13 vs. U17 ... anything goes!
We will be running the event again at the Glenallen School Hall, on 8-Aug @ 7:30pm. Tickets are only $10, so as The Governator put it: "C'mon, you can do it!".
Full details in the flyer below.
See you all there.