Quick Stix Program at Camberwell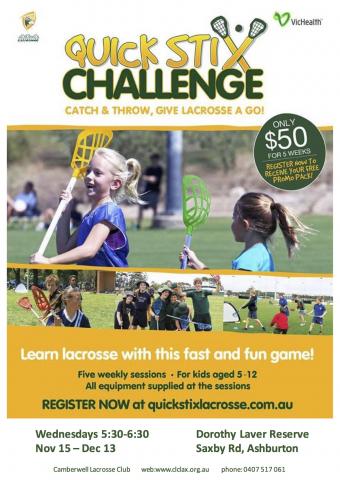 Camberwell Lacrosse is hosting a Quick Stix Lacrosse program for primary school kids who are new to lacrosse. Anyone is welcome, please refer your friends who may want to give lacrosse a go. A cap, tshirt and drink bottle is included in the price - all other gear supplied.
Location: Dorothy Laver Reserve East (Saxby)
Dates: November 15 - December 13
Time: 5:30-6:30 Wednesday evenings
Cost $50
Details are at www.quickstixlacrosse.com.au. Click to register.
Any club members interested in assisting over the 5 week period, please contact Tony Hollenkamp.