A message from the Club President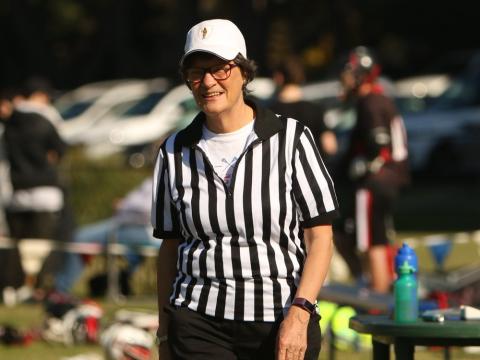 Welcome back to previous club members and a Big welcome to new members for Lacrosse season 2019.
The weekend of Saturday 27th and Sunday 28th April is promising to be a big weekend.
Our new junior players, both boys and girls will be playing in their first real game against players from other clubs. It has been an exciting time for Coaches to train and prepare the players.  Thankyou to the Coaches for their expert and caring input. Thankyou also to those who have volunteered as Team managers and Scorers.
For the 2019 season, Camberwell Lacrosse Club will have 14 teams playing, with 8 Mens and Boys teams plus 6 Womens and Girls teams. In particular we are thrilled to see the return of our Div 3 Mens team and the overall strength of our Junior girls teams. With these numbers, Camberwell is the largest eastern suburban lacrosse club.
We are now settled into our new home ground at Eric Raven Reserve, with lights for training. Parents are always encouraged to get out of their car and wander into the Clubroom on training  nights where you can meet club members and other parents.  On game day, please support your child and cheer the team, along with the other parents!
Once the season starts, we will let you know about our social events for the season.
Please note that over the Easter break, the Under 18 National Championships will be held in Perth. Our Victorian representative players include Joey Pagliaro, Laura Braakhuis and Saskia Hollenkamp. Lee Davis, Our State League Coach is also on the Coaching team of the Boys team.  Join up to Australian Lacrosse Network on facebook to see live stream of the games.
I look forward to meeting you and cheering from the sidelines . Or you might see me refereeing or umpiring your game! Good luck for our season opener!
Jennie Easson