Meet our New Junior Coaches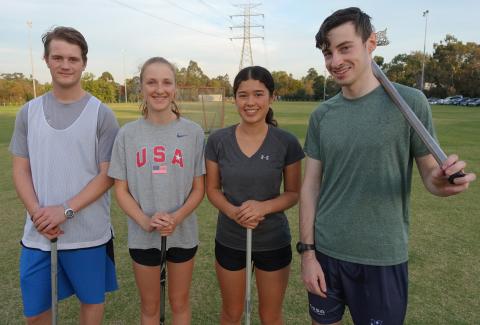 With 30 new junior players joining our club for the 2016 season there was a need to expand the pool of coaches.
Four of our finest stepped up to take on Under 11 and Under 13 team coaching roles.  Our junior players and their parents will enjoy and benefit from the enthusiasm and outstanding lacrosse skills that these coaches bring to their new roles.  They all have busy lives attending to their own full-time education at tertiary or higher secondary levels so give them a word of thanks when you see them making time for the important work of junior coaching.
Amanda Hollenkamp and Laura Braakhuis have the Girls Under 13 team.  Both are players in the Under 17 competition and both have good credentials as Victorian representative players.
Our Under 11 teams have Aaron Hussain and Eddy Mizrahi in charge, both young men play in our State League team and represented Victoria in 2 (U15 and U18) national championship teams.