Match reports for Sat. 16-Aug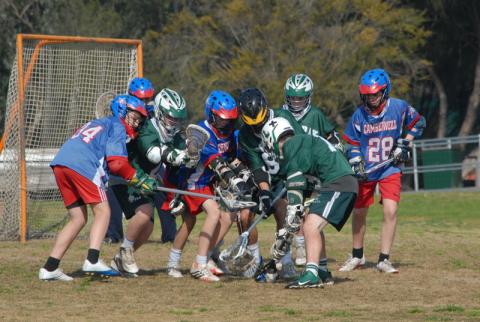 Camberwell U11 Scorpions 5 def by Eltham Gold 11
Playing at Eltham with an under-manned team, the Wells found the going tough as Eltham piled on three early goals despite some slick saves by first-time goalkeeper Edward Whelen.  Baker and Palfreeman had their hands full with a fast-running opposition and Trinity Meachem was giving 45 cm in height to her opponent.  Lewis scored on assist from Finn Whelen and Whelen added to the Camberwell score soon after to have the match at 2-5 when the quarter break came.
Despite some hard running from Broeks and F. Whelen the Eltham team continued to score freely and carried the game to three quarter time without Camberwell adding to its tally.  Although the game was out of reach at 2-10, the Wells rallied in the last period with Edward Whelen bagging two goals and Mason Lewis also scoring.  A reluctant Aidan Zupan took over the goal-keeping duties in the second half and played well.
Goalthrowers:  Lewis 2 goals, 1 assist, E. Whelen 2, F.Whelen 1 goal, 3 assists, Wilson 1 assist
Best: F. Whelen, Wilson, Lewis
Camberwell U15 Storm 7 def by Footscray 10
Storm got off to a characteristic slow start and was down 4:2 at the first break.  Footscray's 13 were playing a tough game with good running.  Storm's defense steadily improved and had a break when Storm gained greater possession and put Footscray on the back foot.  Defense played a very serious match under pressure and avoided silly mistakes, while putting many of Footscray's shots at goal off.  Chris was loud in goal and performed well.  Defensive pressure held Footscray out in the third and fourth which made them more desperate and less organised.  Mid-field work improved when Al and Fionn were supported by Sam from the U13s who helped tip the balance of play in the three quarters he played, although drawing the odd penalty.  The 10:7 final score was an admirable effort from both sides and Footscray were happy to walk away with a win.  Storm worked hard for all of its goals and let Footscray have two easy goals, due in part to its slow start and a lapse in focus.  The team's tenacity is a credit to players and coaches.
Camberwell U18 Chiefs 6 def by Moreland 12
With 4 teams on equal points this was a must win game for us if we wanted to keep our final hopes alive. We beat Moreland last time so we knew they would come prepared and they quickly jumped to a 3-0 lead at the end of the first period. In hindsight this put us in a hole we never managed to climb out of. The boys kept fighting but it seemed that each time we cut the lead, Moreland came back with a quick goal to undo what we have worked hard to achieve. Throughout the game, our defense, which has been out anchor all season, just wasn't on their game. The remaining 3 quarters were close but without winning any of them the deficit only grew and we ended up going down 6-12