Match report for Sat. 27-Jun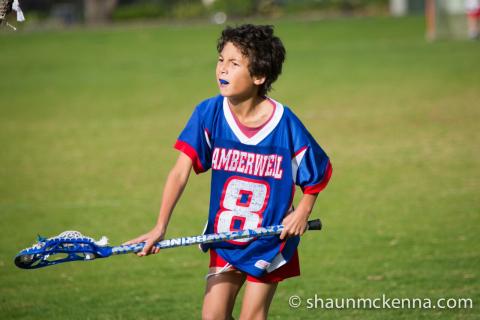 Reports from our U11 and U13 teams
Under 11
Camberwell  22  def   Caulfield  4
Despite the absence of team captain Frank McKenna, who was trying his hand in the Under 13's, the Under 11's continued their dominant season with all but two of the roster scoring goals.  First year player,  Ashton Tubb had a breakout game with 2 goals, 2 assists and 3 votes as best player to mark his day.
Colby Gale showed his versatility with a 5 goal haul in the first half and later a dashing display in defence with well-timed intercepts and accurate passing to the forwards.
Up 13 to 3 at half time, the Wells went into a minimum three pass attack which brought some cheers from the sidelines as the ball shifted quickly.  Rupert Grant, although not usually one of the team's regular scorers,  notched up 3 goals and 6 assists.
During the last half of the season  it is planned that more players will be given some orientation games with the Under 13's.
Goals:    Boyd 5, Gale 5, Bigaignon 4, Grant 3, Tubb 2, Whelen 2, Barber
Assists:  Grant 6, Whelen 4, Gale 3, Boyd 3, Tubb 2, Cowton 2, Bigaignon
Best:      Tubb, Barber, Grant
Under 13
Camberwell Magic vs. Malvern/MCC
The Magic continue to make large leaps forward in their skills and endeavour on the field. Today's game highlighted the ability of our player's, some fantastic efforts from Marcus Woon in the face-off and Max Broeks in defence were just some of the standout performances. A player that while not the tallest or fastest player on the side, showed some great tenacity and fight when running of the wing in the midfield, Aidan Zupan was brilliant in cutting off his man and was very reliable on the wing. The game also saw a double of the McKenna's with Frank playing his first Under 13 match alongside his brother Ned, it was great to have these two very talented and athletic players and the inclusion of Frank allowed some run into the forward line with the ball. The magic were at full strength again with Dale Wilson back in after a bout of illness, with some impressive defensive work he showed no signs of missing a game. Again another fantastic effort by the boys, with some need to build on the strong defensive work and get some more goals by moving the ball across the midfield and put on display the fantastic strings of play they displayed in patches today.