Match report for Sat. 23-May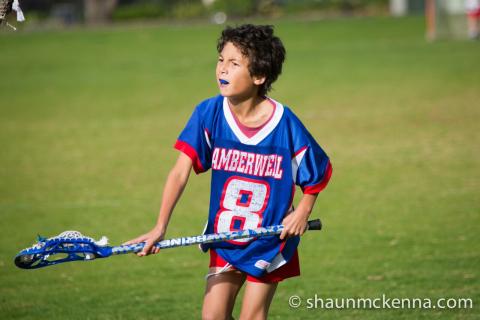 Under 11
Camberwell 11 def by Eltham Gold 12
The previously unbeaten Wells met their match when Eltham Gold'ss superiortickwork and running power found holes in the Camberwell defence.   Issac Bigaignon got Camberwell on to the scoreboard after the opposition had posted two early goals and Angus Ashby dodged soon after for a second but Eltham outplayed the Camberwell defenders to grab the lead at the quarter break.  Edward Whelen shifted to attack and received two nice assists from Varick Boyd.  When Ashton Tubb carried the ball forward to find Boyd in front of the cage for a goal, Camberwell had drawn level. Eltham wrested the lead back just before half-time when a deflected long shot just escaped Rob Barber's lunge.
Declan Chippindall, playing his first game, was active on the midfield and came up with a mighty ground ball to block the Eltham attack.  Frank McKenna goaled for the Wells and Ashby blocked nicely in goals to keep the game tight.  Rupert Grant was playing brilliantly in defence and constantly broke up Eltham's attacking moves. With one goal down at the break the Camberwell captain, Frank McKenna, gave the boys some rousing encouragement.  Lucien Minto-Barnett responded with a goal and soon after an assist when found Colby Gale free.  The match went goal for goal and Eltham prevailed at the siren despite some desperate running from McKenna and Grant.
Goals:  Whelen 3 McKenna 2, Gale 2, Boyd, Minto-Barnett, Bigaignon, Ashby.
Assists:  Boyd 4, Minto-Barnett, Ashby, Bigaignon, Grant and McKenna
Best:  Grant, Whelen, Gale