Key Women's Coaching Appointment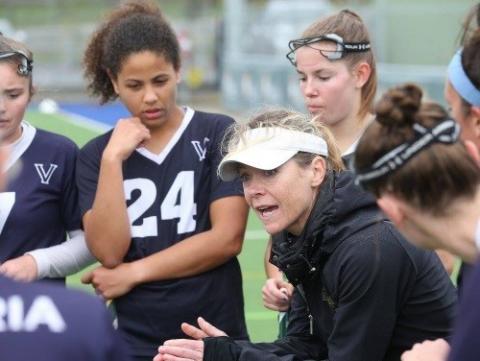 Our junior girls have a lot to look forward to in 2018.
The Club Committee has responded to the growth of our junior girl's teams  and their obvious enthusiasm and increasing success by making a key appointment to boost the coaching and skill development of players. 
We are delighted to announce the appointment of Meredith Carre as our new Director of Coaching, Women's Lacrosse.
Her role at Camberwell will be to work with other club coaches to oversee the skills development and coaching of the growing group of junior girls at the club and their progression into senior lacrosse.
Meredith comes highly suited for the role through her professional experience as a qualified physical education teacher and her decorated career as a player and coach in lacrosse at club, national and international levels.  She is an accredited Level 3 Coach and brings 15 years of interstate competition experience as a player plus participation in 3 World Cups as a member of medal winning Australian teams in 2001, 2005 and 2009.
Meredith's coaching experience is equally impressive.  At national level, she has coached junior Victorian teams for 5 years and senior Victoria teams for 3 years, including victory in the 2016 Australian Championship as Head Coach.  At international level, Meredith served as Head Coach for the 2003 Australian Under 19 Team, winning a silver medal at the World Cup, and last year was Assistant Coach for the senior Australian Team for the World Cup in Guildford.
Meredith first started playing lacrosse as a junior at Camberwell but switched to the Caulfield club to play in higher level competition and has been a key member at Caulfield for more than 20 years.
A function to welcome Meredith and enable her to meet players, parents and club members will be arranged before our pre-season training commences.