Junior Tuesday training schedule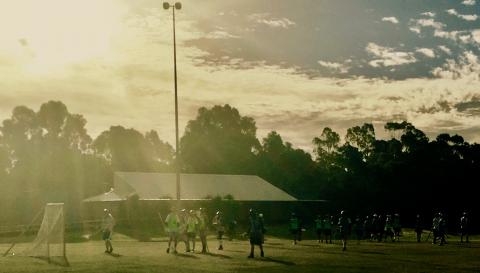 Camberwell Lacrosse will be running fortnightly specialist skills training sessions every second Tuesday for boys. Each session will focus on specific skills - see the schedule below.
The sessions will be targeted at the boys u15/u17 game, however seniors and u13 boys are welcome to attend. It will be a great way for u13's to transition to the u15-style game and learn additional skills and tactics. Boys without arm guards or shoulder pads please arrange to borrow from club loan equipment prior.
Assistance from senior men at these sessions, which are just before seniors training, would be greatly appreciated. Please come along and help improve the new generation of players.
Schedule
Time: 5:15 - 6:30
08/5/18  - Dodging and Defending from Wings and Up Top
22/5/18  - Goalie, face off and wing play
05/6/18  - to be rescheduled due to weekend off
19/6/18  - Dodging and Defending from Wings and Up Top
03/7/18  - Goalie, face off and wing play
17/7/18  - Dodging and Defending from Behind
31/7/18  - Dodging and Defending from Wings and Up Top
14/8/18  - Goalie, face off and wing play