Ashwood High Reaches Grand Final in SSV Tournament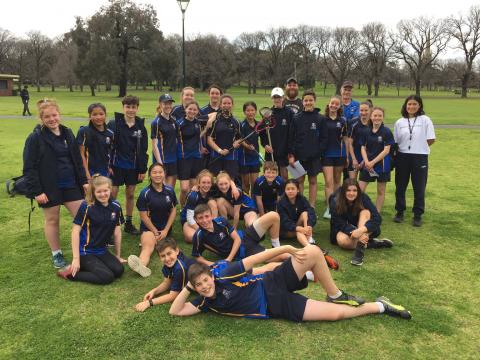 Posted: Tuesday, 17 September 2019 - 12:53pm
Last Friday, three teams from Ashwood High School ventured out to Fawkner Park to compete in the Sports School Victoria Lacrosse tournament.
Students in Years 7 and 8 from Ashwood High, Williamstown High, Emmanuel College and Patterson River Secondary College came together to play each other in a version of the game similar to indoor lacrosse. Ashwood fielded two mixed teams (coached by Christian Blair and Tony Hollenkamp) and one girls team (coached by Amanda Hollenkamp). 
The competition was certainly tough throughout, but Ashwood teams were competitive in every game. The girls team was loaded with our U15 Camberwell girls and predictably proved hard to beat. They played better each game and made it through to the Grand final, where unfortunately they were out-played by the team from Patterson River. Full marks for a great effort on the day and thanks to PE teacher Tom Grbac for inviting us to help prepare and coach the teams.
How many Camberwell players can you spot in the picture? Bonus points for spotting the sister of one of our U11s!