2020 Training schedules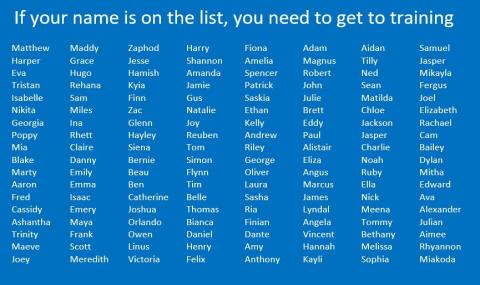 Posted: Wednesday, 26 February 2020 - 3:23pm
The 2020 training schedule is now available for all. Coaches are due to be announced shortly.
For the training schedule, it is always a challenge to address everyone's different needs including coaches, players, parents. We also have limited ground space available. Hopefully the schedule fits your personal commitments. If not please contact us so that we can adapt a program that works.
Some of the key concepts we will adopt are
Male and female mixed together to foster an integrated club
Options for kids to attend multiple sessions by training with a higher age group when they are ready
Encouragement for U17 to start to train with seniors for a second session
Specialist fitness and skills sessions on Wednesdays
Regular all-club training sessions
Chance for boys and girls to participate in general sessions on Wednesdays
---
Preseason in March
Where: Dorothy Laver Reserve East
Come and join us anytime in March to get your season off to a start. Bring a friend along to earn a chance to win a new stick.
Tuesdays: 
5:30 pm All juniors
6:30 pm seniors
Thursdays
---
Regular season training 
Where: Eric Raven Reserve 
When: April
Tuesday  5:30 pm
U13 and U15 girls x3 teams   (can also train with U17 on Thursday)
U15 boys x2 teams    (can also train with U17 on Thursday)
Tuesday  6:30 pm
Wednesday 5:30 pm
Fortnightly fitness sessions
Regular specialist session (e.g. goalie, faceoff, draw, shooting)
Thursday 5:30 pm
U11 boys and girls
U13 boys   (can also train with U15 boys on Tuesday)
U17 boys
U17 girls
Thursday  6:30 pm