2019 Junior's Underway - bring a friend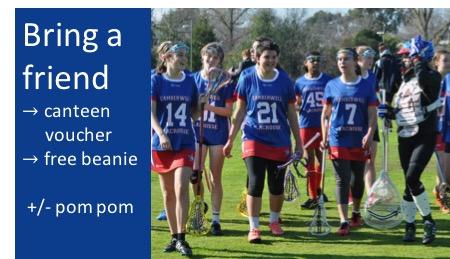 There was a great turnout to juniors training last week at Dorothy Laver Reserve West. We will be here until the end of March, and then we move operations to Eric Raven Reserve.
The girls trained on Wednesday at 5:30 under the guidance of Meredith Carre, with coaches Amanda, Cat and Bernie. We had a great turnout, particularly from some new Ashwood High School girls. It was pleasing to see more than a full team of U15 girls. Welcome to all the new players.
The boys trained on Thursday at 5:30. There was a full compliment of U13 boys, making two teams look likely, as well as a good turnout of U15 and U17's boys. 
Under 11 boys and girls also trained on Thursday under the direction of Scott Nicholls. There was a range of ages, and everyone had fun. We are hoping for some new faces in coming weeks as kids from local schools follow up on the schools programs run at Hartwell and Solway. 
The rest of the month is a great opportunity to bring a friend along to training. It is the perfect opportunity for someone new to learn the skills and then fit into one of our teams. Any registered junior who brings a friend along who registers will earn a club beanie and canteen voucher.