2016 Senior Presentation Night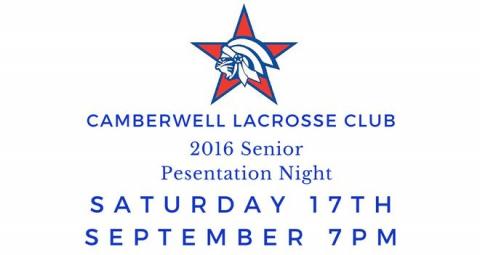 RSVPs are now due for the 2016 Senior Presentation Night. Please follow the flyer below and organise your RSVP before Tuesday 6th September.
This year there will be a 2 course dinner including a spit roast, with drinks available at the Bar. This year will also see the return of the vote counts as well as a red carpet and awards for best dressed. Don't miss out, and for all information, check out the flyer linked below.
When: Saturday 17th September from 7:00pm
Where: Eric Raven Reserve Clubrooms
Who: State League and Division 2 Mens teams
Dress-code: Semi-formal
See attached flyer for details